The New Release Spotlight is a roundup of new and recently released albums.
---
Klone – Meanwhile  (Feb 10th, 2023)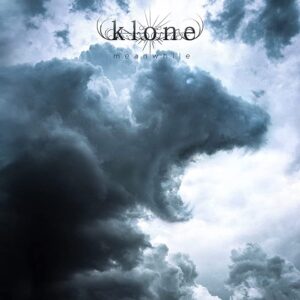 Released a couple of months ago, French prog rockers Klone released their latest album 'Meanwhile'. The band that have been around since the mid 90s seemed to finally gain a broader audience with their 2019 release Le Grand Voyage. The group have evolved since their earlier heavier days to a more mellow outfit, but they can still bring the heavy. 'Meanwhile' follows in the footsteps of the last album keeping things atmospheric and moody. Tracks like the single "Bystander" and "Elusive" show the band's ability to combine power and melody. If you like Karnivool and Tool, definitely check this out.
Order here: https://klone.lnk.to/meanwhile
Tracklisting:
1. Within Reach (5:00)
2. Blink of an Eye (5:23)
3. Bystander (5:06)
4. Scarcity (4:25)
5. Elusive (5:03)
6. Apnea (5:23)
7. The Unknown (4:55)
8. Night and Day (5:37)
9. Disobedience (5:45)
10. Meanwhile (6:49)
Yann Ligner / vocals
Guillaume Bernard / atmospheric guitars
Michael Moreau / guitars
Hugues Andriot / bass
Laurent Thomas / drums
Matthieu Metzger / saxophones, keyboard, systolic devices
---
Poh Hock – Gallimaufry (Mar 31st, 2023)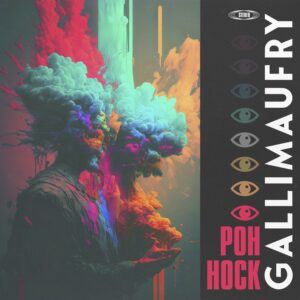 The short-lived group Native Construct released their brilliant album 'Quiet World' back in 2015 and ever since then, there has been a longing from fans for the band to release something new. The new EP from NC guitarist Poh Hock is the closest we have to that band with the track "Fragile Space" featuring NC vocalist Robert Edens. This is one of the most intriguing songs of the year and makes you hope they do some more. The rest of the EP is a wild mix of electronica pop and instrumental guitar virtuosity. Hock is as good as some of his more well-known peers, so let's hope this one garners him more attention.
Order here: https://pohhock.bandcamp.com/album/gallimaufry
Tracklisting:
1.foreword.
2.Another One of Those Times (feat. Debo Ray)
3.I Don't
4.Fragile Space (feat. Robert Edens)
5.L.A.S
Zak Baskin (Bass)
Joey Ferretti (Drums and Percussion)
Jenntheredman (Keys on L.A.S)
CHYLD (Sound Design on Another One Of Those Times)
Debo Ray (Vocals on Another One of Those Times)
Robert Edens (Vocals, Lyrics, Synth and Additional Production on Fragile Space)
Shilpa Satish (Vocals on I Don't)
Noah Calvaresi (Tenor and Alto Sax on foreword.)
Josh Faia (Trumpets on foreword.)
Poh Hock (Guitars and Others)
---
Exploring Birdsong – Dancing In The Face Of Danger (Mar 24th, 2023)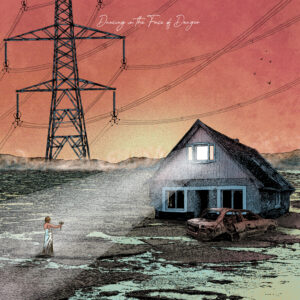 Liverpool trio Exploring Birdsong release their new EP 'Dancing in the Face of Danger, 4 years since their 2019 release 'The Thing with Feathers.' The music is heavily keyboard driven as there are no up front guitars, which makes for an interesting sound. The set kicks off with the gorgeous "Pyre" a wonderful showcase for vocalist Lynsey Ward. Right away you get Anathema vibes. There are some outstanding moments in this collection from instrumental breakdown of "Bear the Weight" to the intenity building of the closing track "No Longer We Lie". Throughout, it is Ward's vocals that shine and bring this all together. This is a group with a lot of potential and one definitely worth checking out.
Order here: https://exploringbirdsong.lnk.to/dancinginthefaceofdanger
Tracklisting:
1.Pyre 04:53
2.The Way Down 04:59
3.Bear the Weight 05:03
4.Ever the Optimist 04:14
5.No Longer We Lie 05:24
Lynsey Ward – vocals and piano
Jonny Knight – bass guitar and synth
Matt Harrison – drums and percussion.