The New Release Spotlight is a roundup of new and recently released albums.
---
Voyager – Fearless in Love  (July 14th, 2023)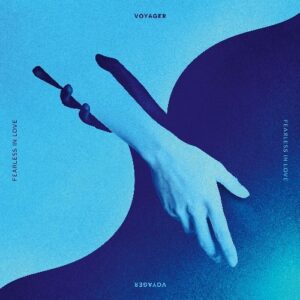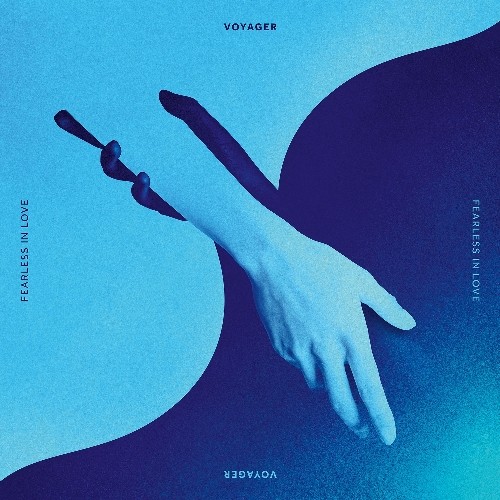 Australian proggers Voyager achieved the impossible as a prog metal band earlier this year by having their single "Promise" become a finalist for the Eurovision Song Contest. That song is also featured on the band's latest album 'Fearless in Love', their 8th studio album. The band has continuously grown and evolved from their earlier days into a powerhouse of melodic metal. Much of the collection here is the band at its most accessible but done with the flair they have always provided. Singer Daniel Estrin is excellent throughout as is the entire band. Songs like "Dreamer" and "Submarine" highlight the band's use of electronic music, while other tracks like "Prince of Fire" still bring the heaviness. Long-time fans will still recognize this band, but this is also a great starting off point for new fans.
Order here: https://voyager.bandcamp.com/album/fearless-in-love
Tracklisting:
1.The Best Intentions 03:48
2.Prince of Fire 04:45
3.Ultraviolet (ft. Sean Harmanis of Make Them Suffer) 04:15
4.Dreamer 03:00
5.The Lamenting 04:10
6.Submarine 04:46
7.Promise 03:03
8.Twisted 03:54
9.Daydream 03:08
10.Listen 04:13
11.Gren (Fearless in Love) 05:23
Daniel Estrin / keyboards, vocals
Simone Dow / guitars
Alex Canion / bass
Scott Kay / guitars
Ashley Doodkorte / drums
---
Pendragon – North Star (June 1st, 2023)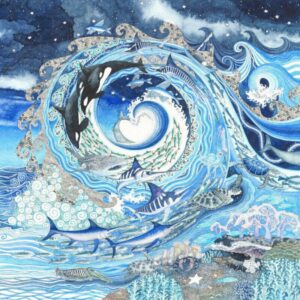 Prog veterans Pendragon's last album 'Love Over Fear' in 2020 was a major highlight for the band and one of the best releases of that year. After a 3-year hiatus, the band are back with a 4-track EP titled North Star. The set is built around the title track which is spread over 3 songs. It is more of a subdued set but still features some wonderful moments from leader Nick Barrett, highlighted by track 2 "As Dead as a Dodo." Meanwhile,  "Fall Away" is a beautiful ballad that closes out the set. While most fans are surely still wishing this was a full album, it is still a worthy addition to the band's extensive discography.
Order here: https://pendragon3.bandcamp.com/album/north-star
Tracklisting:
1.North Star Part I: A Boy And His Dog 08:31
2.North Star Part II: As Dead As A Dodo 03:18
3.North Star Part III: Phoenician Skies 05:59
4.Fall Away 06:28
Nick Barrett / guitars, vocals, additional keyboards & programming
Clive Nolan / keyboards (except on 3)
Peter Gee / bass
Jan-Vincent Velazco / drums & percussion
---
The Guess Who – Plein D'Amour (June 30th, 2023)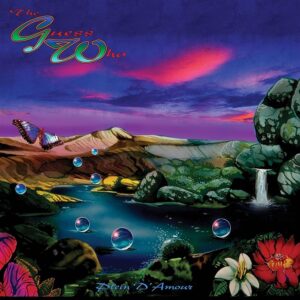 Every year has its share of surprise releases, but you would be hard pressed to find one more unexpected than this one. Classic rock veterans The Guess Who released a new album 'Plein D'Amour' recently and it is a joyous collection that could act as a long lost album from Jellyfish. The lineup of the band features founding member and drummer Garry Peterson, and 4 newer members, including the very excellent singer Derek Sharp, who has been with the group about 15 years. On this album. they sound less like the actual Guess Who and more like a power pop group full of bouncy pianos, layered harmony vocals, and unforgettable melodies. If you like that kind of stuff, this album is absolutely brilliant no matter what the band is called.
Order here: https://www.dekoentertainment.com/the-guess-who
Tracklisting:
1 The King
2 Across the Line
3 People Around Me
4 Headline
5 Pursuit of no Regret
6 Spaces
7 Free
8 Plein D'Amour
Garry Peterson – drums, percussion, backing vocals
Leonard Shaw – keyboards, saxophones, flute, backing vocals
Derek Sharp – lead vocals, rhythm guitar, piano
Michael Staertow – lead guitar, backing vocals
Michael Devin – bass guitar, backing vocals