The New Release Spotlight is a roundup of new and recently released albums.
---
Theocracy – Mosaic (Oct. 13th, 2023)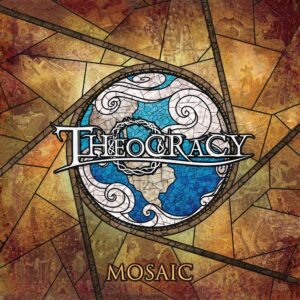 Theocracy's fifth album has been a long time coming, with several lineup changes since 2016's Ghost Ship. If you don't know the band, the frontman and main writer, Matt Smith, may be familiar from his collaborations with Neal Morse. Musically it's very much in the prog metal space, even drifting into thrash-styles at times. But perhaps where it differs from some of that genre is the emphasis on the vocal melodies, harmonies, and lyrics. Smith is a singer who can cover a wide range of styles. Take a song like the title track: during the intro, he's almost channeling Jon Anderson's delicacy and tone, but by the chorus, he's delivering with power and presence. Credit must also go to relatively new guitarist Taylor Washington whose tones and playing are an integral part of the album – "Return To Dust" contains a fantastic solo encompassing so many styles, but doing so in a well-constructed manner, before returning to the sing-along riff that propels the track. And to close, the 19+ minute "Red Sea" is a four-part epic based on the Children of Israel's escape from Egypt and Pharaoh. The band use their full armory to unfurl the story, with an amazing finale where Smith soars over the masses' vocals!
Order here: https://theocracymusic.com/albums/mosaic/
Tracklisting:
1. Flicker
2. Anonymus
3. Mosaic
4. Sinsidious (The Dogs of War)
5. Return to Dust
6. The Sixth Great Extinction
7. Deified
8. The Greatest Hope
9. Liar, Fool or Messiah
10. Red Sea
Line-up / Musicians
Matt Smith / vocals
Taylor Washington / guitar
Jonathan Hinds / guitar
Jared Oldham / bass
Ernie Topran / drums
---
Velcrocranes – What If I Die (Oct. 27th, 2023)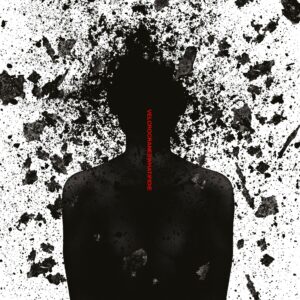 New prog rock/metal band Velcrocranes have released their outstanding debut album 'What if I Die' and its one that deserves some attention. On their debut full-length, Velcrocranes remain true to the foundation that they've carefully laid in recent years – while showing little restraint for reaching into the bag of tricks to delight their listeners. Fans or Porcupine Tree, Tool, and even a little Stone Temple Pilots, will find a lot to enjoy here. Coincidentally, the album also features keyboard contributions throughout from Adam Holzman of Steven Wilson's band. The opening track and single "Step Aside" highlights the band's groovy-metal vibe alongside singer Efim's unique vocals. Meanwhile, "Hold Your Breath" is dark and heavy while still very proggy. "Afterlife Pts. 1&2" offer another side of the band to keep you engaged. Based on this album you can count this band as another new group to keep an eye on in the future.
Order here: https://velcrocranes.bandcamp.com/album/what-if-i-die
Tracklisting:
1.Step Aside 07:12
2.When I Was One And Twenty 01:25
3.Hold Your Breath 06:02
4.Afterlife, Pt. 1 08:37
5.Afterlife, Pt. 2 05:00
6.If It Keeps on Rainin' 00:58
7.Four 05:54
8.Mountains 06:45
9.A Fleeting Glimpse 03:4
Efim Kolitinov – vocals
Liza Kotova – guitars, backing vocals on 8
Alexander Papsuev – guitars, keyboards on 9
Nikita Sarukhanov – drums, percussion
Bogdan Defo – bass
Special guests:
Adam Holzman – hammond organ, rhodes piano, harpsichord, modular synths, minimoog, upright piano, additional keyboards
Dmitriy Maximov – bass on 1, 3-9
---
The Resonance Association – Choose Euphoria (Oct. 20th, 2023)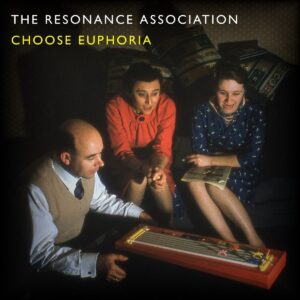 Orignally formed in 2006, UK avant-garde duo The Resonance Association, featuring the creative talents of Daniel Vincent and Dominic Hemy, have just released the album Choose Euphoria. The collection offers a contemplative journey through ambient and experimental soundscapes. The opening track, 'Force Majeure,' sets the tone with its ethereal and introspective mood, inviting listeners into a unique sonic realm. The album closes with the 11-minute 'Space Time Politics,' a compelling and extended musical exploration. Overall, the album showcases the duo's skill in crafting atmospheric music, making it a suitable choice for those who appreciate avant-garde and immersive musical experiences. For fans of something different, you might want to check this one out.
Order here: https://trahq.co.uk/album/choose-euphoria
Tracklisting:
1.Force Majeure 07:00
2.Invocation 04:55
3.The State of Things 05:13
4.No Fear of Falling 05:39
5.Some Kind 07:50
6.Trip Hazard 06:13
7.Elsewhere 05:04
8.Space Time Politics 11:12
Performed by: Daniel Vincent and Dominic Hemy