Renowned guitarist Mark Tremonti is back with the follow-up to 2015's 'Cauterize'.  The new album 'Dust' was part of the sessions from the last album and comes out on April 29th.  We did a quick Q&A with Mark on the album which features some of his heaviest work to date.
Pick up the new album at https://fret12.com/store/tremonti-dust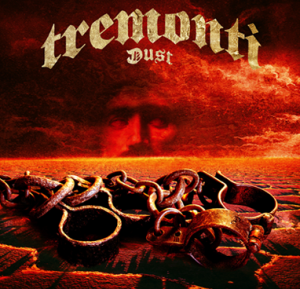 1-    Dust is the continuation of the Cauterize sessions.  Was all of this album written and recorded during that time or did you add some new songs along the way? 
We recorded 20 songs all at the same time. I wanted to do a separate release of Cauterize and Dust so people could take time with each song. We didn't want anything to get lost.
2-    Wolfgang played on the album but what is his status with the band moving forward and with touring? 
He is taking this time while Van Halen is on a break to pursue a solo record. He contributed some amazing bass parts to these albums and I will always be thankful for his contributions to this band. He will always have a place within Tremonti.
3-    Looking back on the decision to release the two albums this way, do you feel like it was the better approach in the end?                
Well, its double the work, but it was really important to us to make sure the records came out like they did. Fret12 records is our label, its our music and its very DIY. 
4-    The opening track, My Last Mistake, is about as heavy a track as you've done.  Do you save a song like this for the Tremonti group or is it something that would also work with Alterbridge? 
My Last Mistake is a Tremonti song without a doubt because it has more of the thrash metal vibe.
5-    What is the song "Dust" about and why the decision to name the album after it?
The Song Dust is about a friend losing confidence in you and I named the record Dust because its my favorite song on the record