James LaBrie, vocalist for Dream Theater, embarks on uncharted waters with his fourth solo album, titled 'Beautiful Shade of Grey', out on May 20th, 2022.  He returns to the podcast to talk about his new solo album, Dream Theater winning a Grammy, touring, and more.
For the full audio click the podcast link or download the podcast on
iTunes · Google· Stitcher · PodBean • Spotify
Subscribe to the podcast to automatically receive future podcast episodes.
You can also subscribe to our YouTube channel
Watch the video for the album's second single, "Give & Take", produced by Wayne Joyner here:
'Beautiful Shade of Grey' will be released as a Limited CD Digipak, 180g LP + CD & as Digital Album, with artwork by Thomas Ewerhard.  https://jameslabrie.lnk.to/BeautifulShadeOfGrey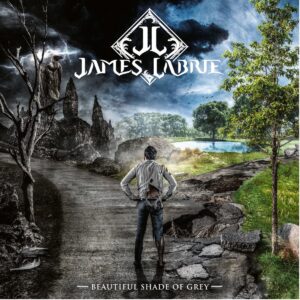 The full track-listing is as follows:
1.Devil In Drag
2.SuperNova Girl
3.Give And Take
4.Sunset Ruin
5.Hit Me Like A Brick
6.Wildflower
7.Conscience Calling
8.What I Missed
9.Am I Right
10.Ramble On
11.Devil In Drag (Electric Version)