Concert: Sons of Apollo with Tony MacApline and Scheirmann
Venue: The Roxy, Los Angeles, CA – Jan.25, 2020
Review and Pics by: Kyle Graves
Saturday night, January 26th saw the return of the prog supergroup Sons of Apollo to the Sunset Strip in Los Angeles. This was only the 3rd show of their tour supporting new release 'MMXX' and with uber-talented members as seasoned as Mike Portnoy, Billy Sheehan, Derek Sherinian, Ron 'Bumblefoot' Thal and Jeff Scott Soto, it's no surprise that they already seemed a well-oiled touring machine.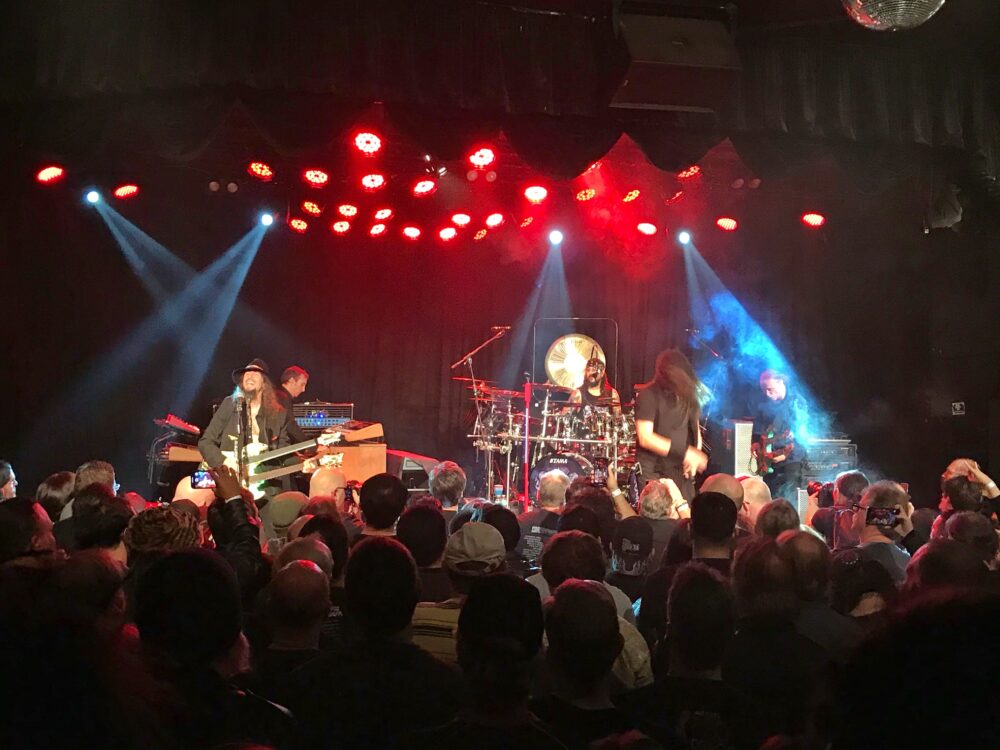 The legendary Roxy was at full capacity and the crowd & band fed energy back and forth to each other all throughout the 16 song set. Rank & file music fans were out in force, but so were fellow musicians Zakk Wylde, Eric Singer (KISS), Ritchie Kotzen & Dug Pinnick, to name but a few. This show brimming with incredibly high energy & was a great reminder that prog needn't be just about complex time signatures. It can be be interactive, crowds can sing along to memorable hooks and the line between band and fan can be blurred. Oh, AND complex time signatures.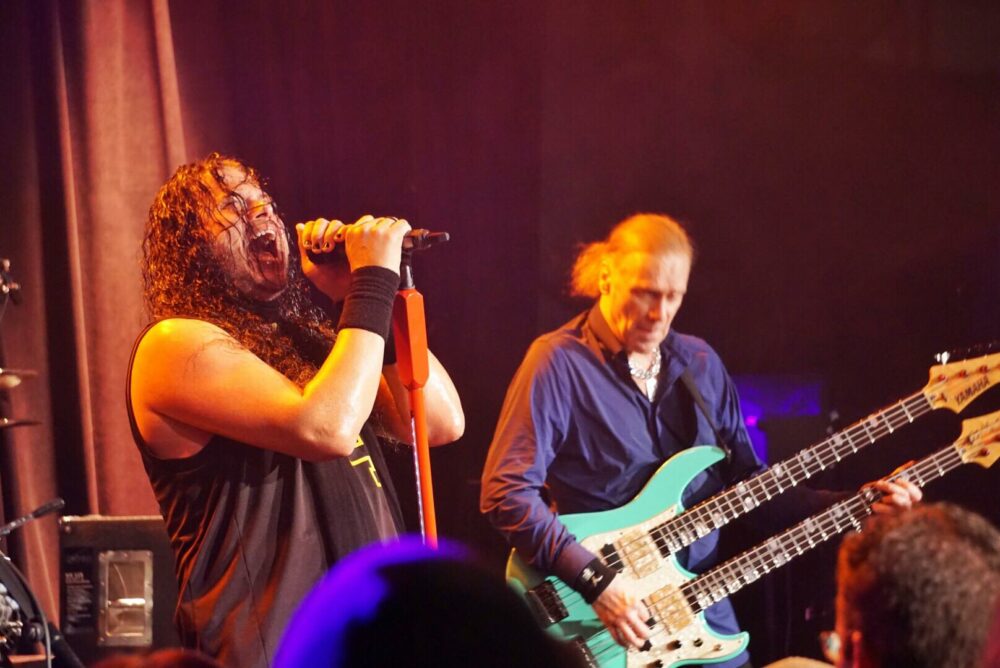 The set kicked off with the strong one-two punch of 'Goodbye Divinity' and 'Fall to Ascend' from the first progmetal release of the 2020's. It didn't take long for the notoriously jaded LA crowd to throw fists in the air and begin headbanging and thrashing away. Jeff Scott Soto, the consummate front man, began working the crowd right from the start and didn't let up til the final bow, a full 20 minutes after the clubs' curfew. Next up it was time to return to the excellent 2018 debut, Psychotic Symphony, as the band launched into 'Signs of the Time'. Peppered throughout the set we were also treated to Labyrinth, Lost In Oblivion, Alive, Figaro's Whore & God of the Sun. These songs have aged well and many will undoubtedly become staples of the bands set for years to come.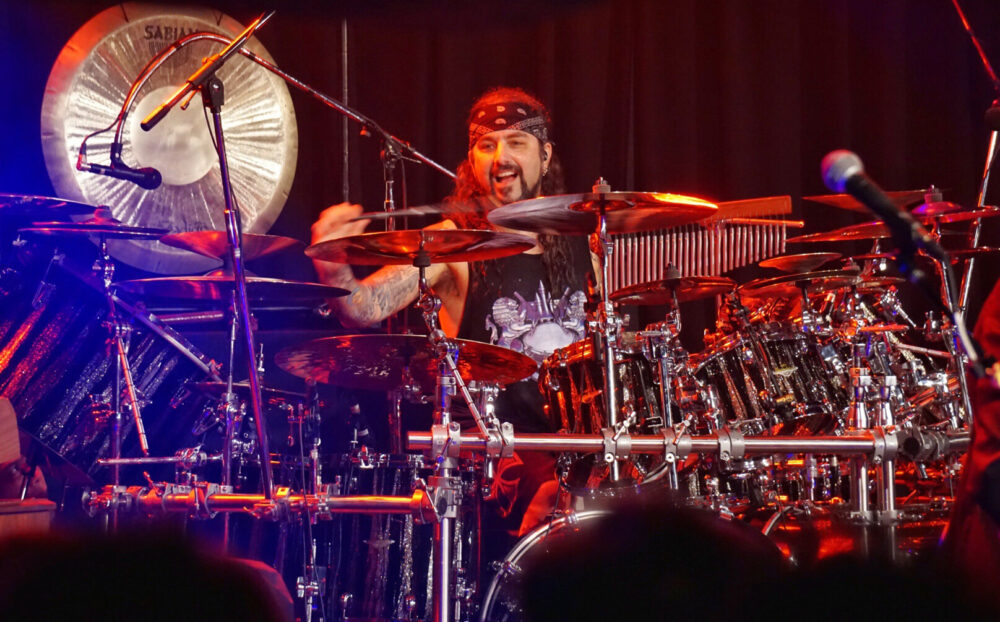 The first real extracurricular treat of the evening came during a searing version of Wither to Black, which was dedicated to our recently departed hero Neil Peart. In the middle of the song SOA paid homage to their Canadian heroes by playing a killer section of 'Tom Sawyer', and understandably the crowd lost their minds! The prog faithful were united in heart, mind & voice and remained that way until the final curtain call.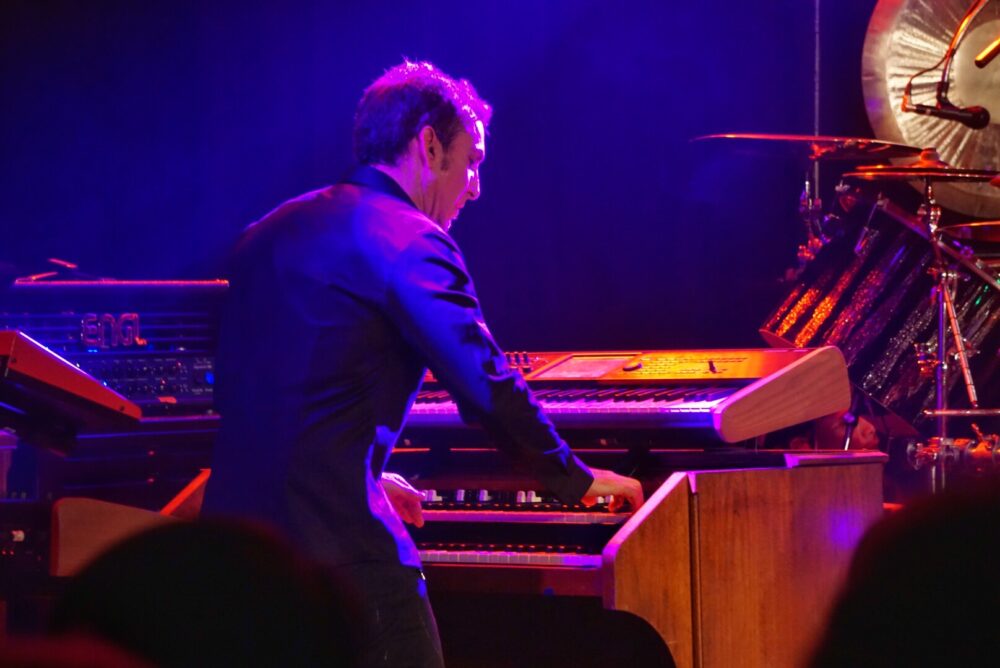 In addition to other-worldly, jaw-dropping solos from Derek, Billy & Bumblefoot, they also played new songs Asphyxiation, King of Delusion and a moving rendition of Desolate July, dedicated to their fallen brother, David Z. But the fever pitch was reached during the crown jewel of 'MMXX', the nearly 16 minute epic New World Today! As a prog fan, if you are not inspired and awe-struck by the sheer musicality & whiplash-inducing time changes on this track, you just might be dead inside!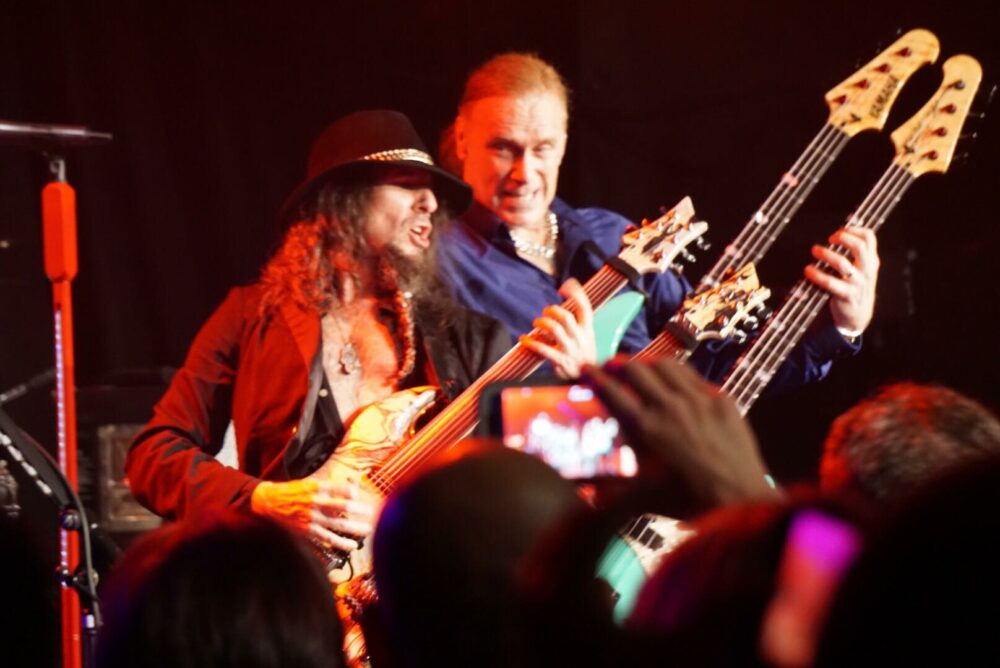 As many are aware, 3/5 of SOA were formerly known as PSMS, along with Tony Macalpine. So it made all the sense in the world for their opening act to join them for an encore. Tony came out and proceeded to tear into an absolutely blistering version of Deep Purple's 'Burn'. Tony & Bumble traded licks and the whole band just seemed to be having a really great time!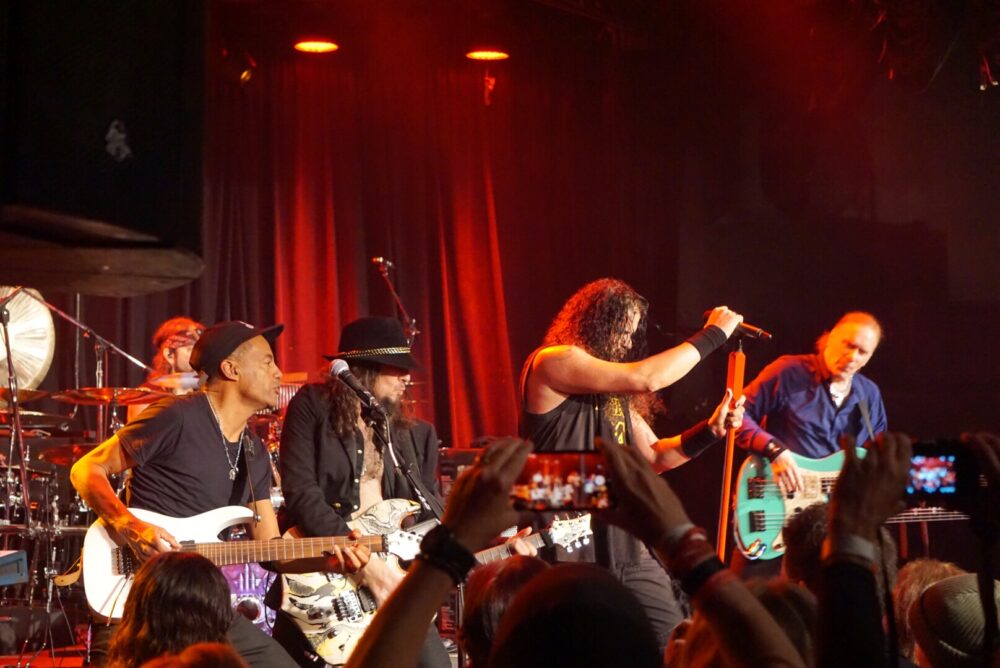 All great shows must eventually come to an end, so they pulled out the perfect encore , Coming Home, for hometown boys Sherinian & Soto (who even sang his way thru the crowd). A live SOA show is at times beautiful, bombastic, melodic, heavy, funky, sublime, thrashy and most of all FUN! These guys are the epitome of talent & chops, showmanship & camaraderie and dynamic light & shade…but it really comes across that they truly enjoy making music together. If you need to make a road trip to catch this tour, grab an energy drink, pull up a playlist and hit the road, you won't regret it!
https://www.setlist.fm/setlist/sons-of-apollo/2020/the-roxy-west-hollywood-ca-3398b861.html
For more details on Sons of Apollo on tour visit: https://sonsofapollo.com/live/
Video of "Wither to Black with Tom Sawyer excerpt from prior show: