Concert: Paul Bielatowicz – Nosferatu LIVE
Venue: The Token Lounge Westland, Michigan – 10/25/23
Images and Words: Logan Brannigan
It was a dark and stormy night in Westland, Michigan and prog fans gathered together to witness Paul Bielatowicz's Nosferatu Live at The Token Lounge. Paul has toured Nosferatu Live since 2021 and this most recent run was his most ambitious yet. This time around, Paul was accompanied by the very talented, Michael Dutko (Groundlift) on bass and Leah Bluestein (Video Game Orchestra) on drums. Both musicians added an extra layer to the live show and have great musical chemistry with each other. Since it was a live performance of a movie soundtrack, there was a projector screen on stage that played the horror movie classic, Nosferatu, along with two flat screens for special guest appearances.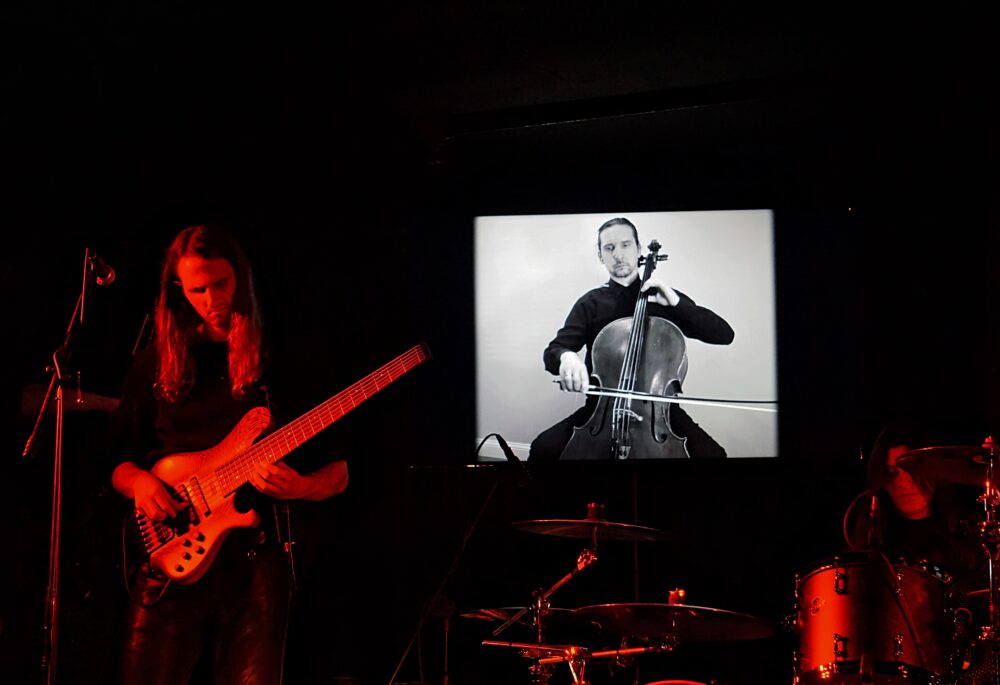 You could tell a lot of time and effort went into writing and performing this soundtrack live. There was no song that was out of place and each song brought more emotion to the scene. A great example is the song, "Hunter on the Ship". The song has a big build up and creates a lot of tension which fits perfectly for when Nosferatu takes over a ship. For those who know how the film ends, you know that it is quite bleak and has a ominous organ led score accompanying it. With Paul's version, the band performed a song called, "Sunlight Sonata" which is more on the ballad side. It is not typical to hear a ballad during the resolution of a horror film but it ended up working perfectly. Along with the great composition and performances, the band brought along various different instruments. These instruments included a standing fretless guitar, theremin, minimoog, talk box, and three kazoos. Who would have thought a kazoo would be so prog?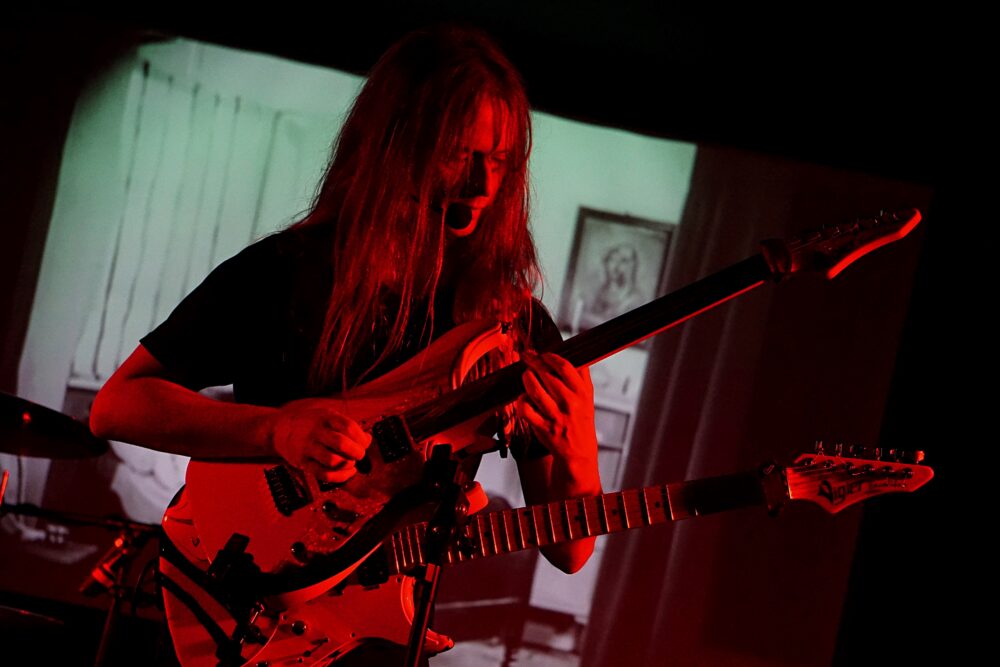 As mentioned previously, the show had many special guest who appeared virtually on the flat screens.
These guests included: Jordan Rudess (Dream Theater), Ron "Bumblefoot" Thal (Sons Of Apollo, Guns N' Roses), Simon Fitts Patrick (Carl Palmer's ELP Legacy), Dave Bainbridge (Strawbs, Iona), Peter Zay (Plymouth Philharmonic Orchestra, New Bedford Symphony Orchestra), and Arthur Brown (The Crazy World of Arthur Brown) who provided narration.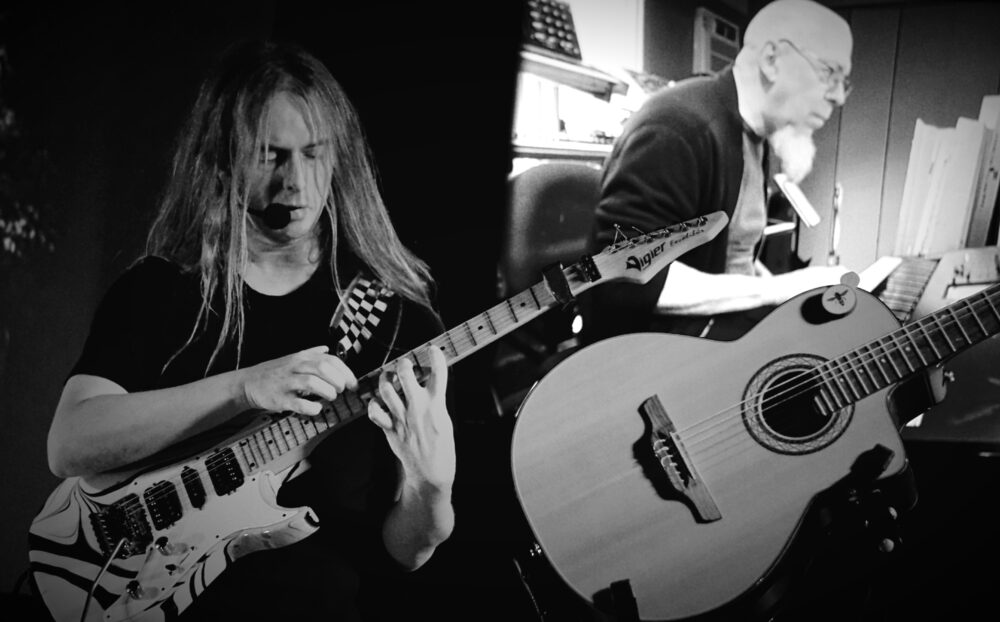 Guests like Dave Bainbridge and Peter Zay were pivotal to the concert. Dave had contributed the majority of the keyboard parts along with playing acoustic guitar. Peter Zay would come in with very haunting cello lines that brought such emotion to the songs. Jordan Rudess, Simon Fitts Patrick, and Bumblefoot's appearances blew everyone's minds with solos only they could do. Bumblefoot in particular delivered a solo with a lot of feel and still keeping it in the bumble foot style of playing. Each guest fit in place and made great additions to the concert.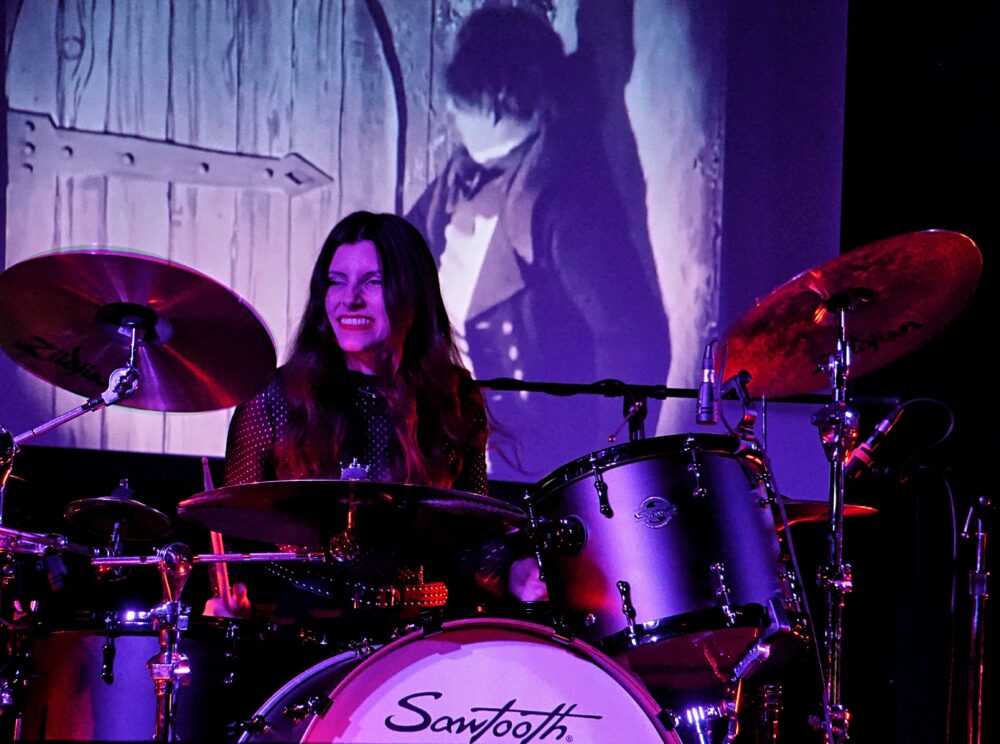 By the time, "The End" poped up on the projector screen, the hour and half performance only felt like thirty minutes. The band brought so much energy that it made the audience forget everything else that was around us. For those who have a love for movies and progressive rock, this was the perfect blend between the two outlets. Paul is set to have an official release of the soundtrack next year and I can not wait to hear the finished product. If this concert was any indication of how the studio version will be, prog fans are in for a treat!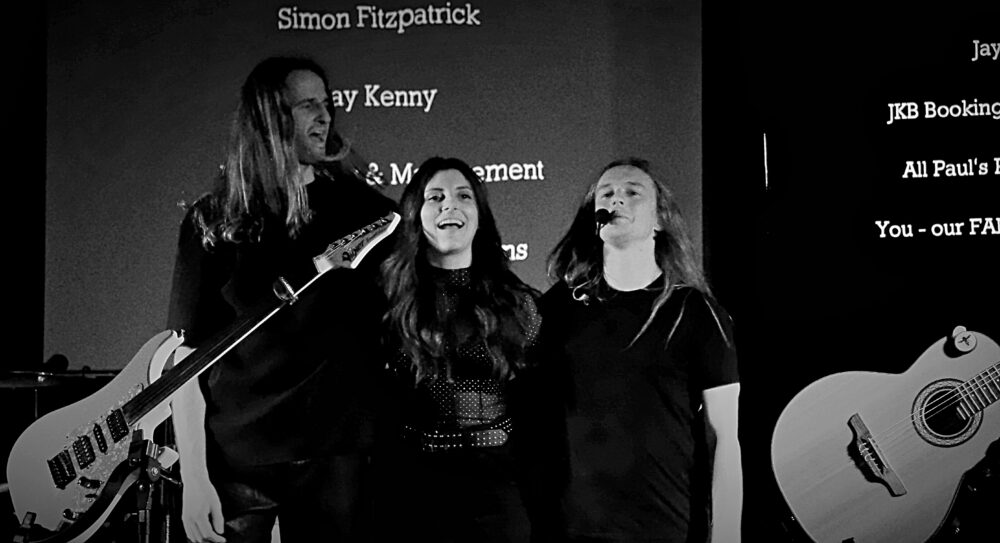 If you want to support Paul or keep track of any future tour dates, go to https://paulbielatowicz.com/tours/upcoming-tours/.