Concert: Haken with Arch Echo
Venue: Paradise Rock Club – Boston, MA – May 9th, 2023
Images and Words: Mike Avakian
Haken has returned to the U.S. from their homeland of England to spoil us with their tour supporting their new album "Fauna"; and without a doubt, they brought their A-game.
As soon as the lights black out, the Meshuggah inspired tones and rhythms from the intro of the album's first track, 'Taurus' from their new album, "Fauna", fills the air with a visceral sound of doom. The room is vibrant, the crowd is loud, and as the band hits the stage, a huge burst of energy erupts. Headbanging and stank faces consume the entire room, and the prog metal fans of Boston are in complete glee and smiling from ear to ear.
They then pivot and travel back in time to 2013 and treat us with the piano led song, "In Memoriam", from their 3rd studio album, "The Mountain". The crowd goes bananas as the and the musicians on stage are providing such a superior and explosive performance. Their ability to combine heavy and powerful riffs with 70s inspired proggy grooves just goes to show you how superb songwriters they are.
The set glided seamlessly through a perfectly crafted setlist of new songs and fan favorites, including one of three epics on the night, "The Architect". This was followed by another new song "Lovebites" to which the crowd was singing along and the energy in the room was undoubtedly magnetic. The band returned to The Mountain with "Atlas Stone" before diving into the Gentle Giant-inspired madness of "Elephants Never Forget".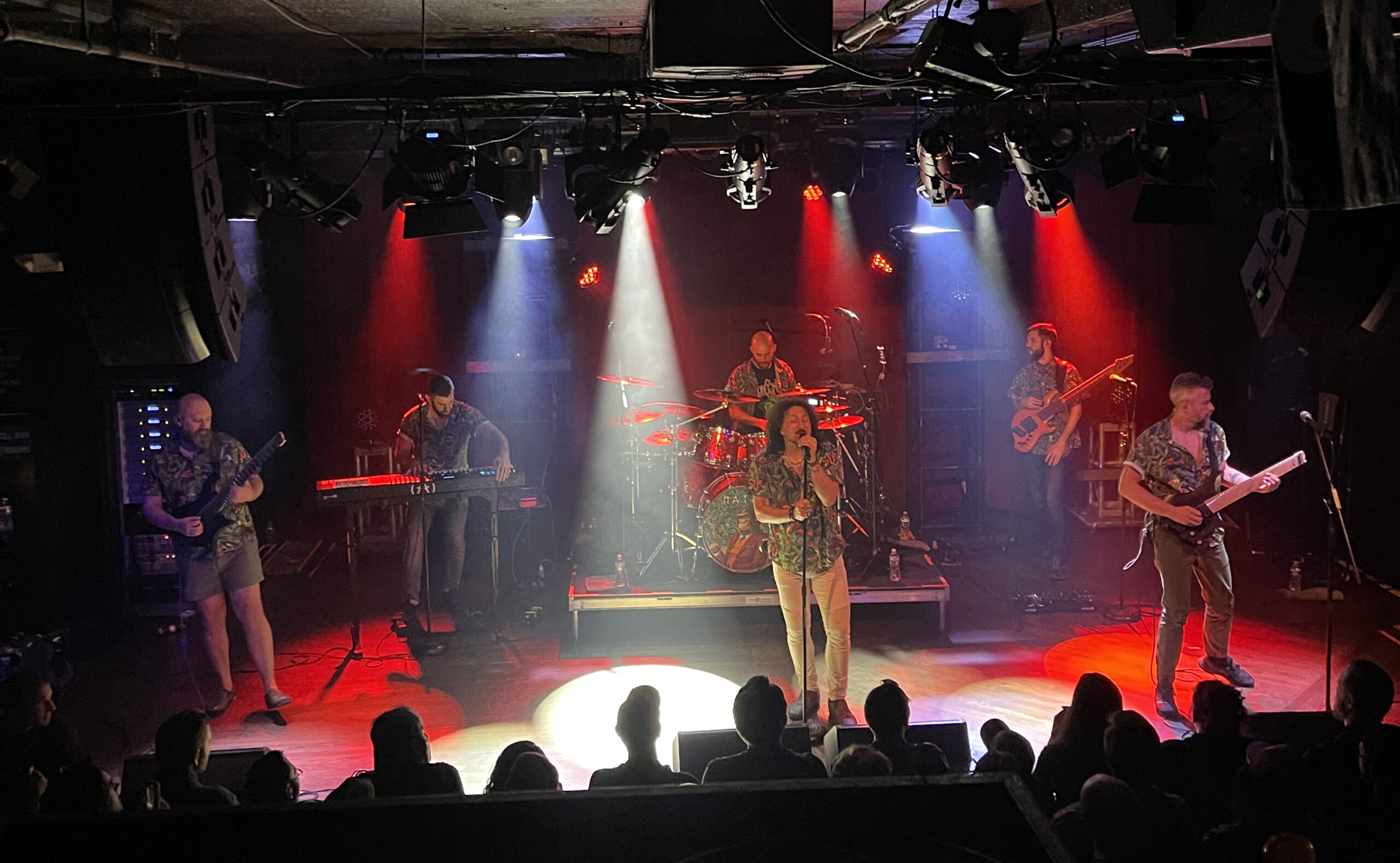 The final song on the set was the 17 minute long epic, "Celestial Elixir" from their first album. The crowd seemed so shocked and excited to have the last song on the set be this beloved epic that would bring them on one final voyage of proggy goodness. Once the song comes to an end, the band walks off stage, and the lights dim.
Then, obvious cheers for an encore abrupt, and the band walks back on to surprise us with another 15 minute epic. This time, it's the entire five sections of the "Messiah Complex", from their album, "Virus". The excitement from the crowd was substantial. This song is filled with many memorable riffs that make the hair on the back of your neck stand, and the execution was quite notable. This was, without a doubt, the highlight of the night.
Ross, Richard, Connor, Peter, Charlie, and Ray provided the prog metal fans of Boston a fantastic display of musical prowess. Their performance; their attention to detail; their songwriting; and their overall execution to each and every song was undeniable. Boston was beyond lucky and grateful to have such a talented and original band hit the stage at the Paradise Rock Club; needless to say, it was a "wicked pissah" show!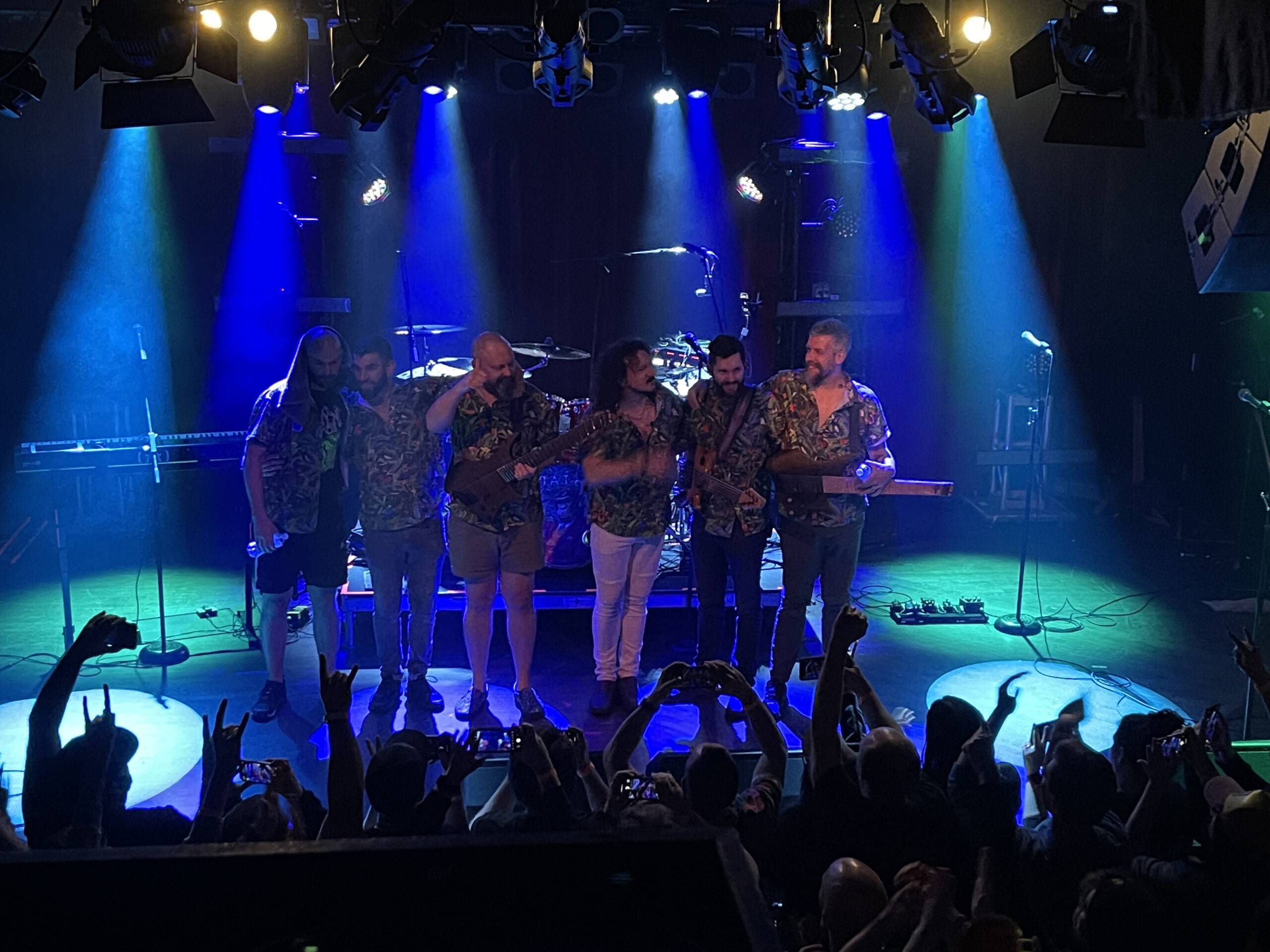 https://www.setlist.fm/setlist/haken/2023/paradise-rock-club-boston-ma-53b9a7bd.html
Tour Dates:
Wed, May 3 – Nashville – TBA
Thu, May 4 – Cleveland – House of Blues
Fri, May 5 – Toronto – Opera House
Sat, May 6 – Montreal – Corona Theater
Sun, May 7 – Quebec City – Imperial Bell
Tue, May 9 – Boston – Paradise
Wed, May 10 – Philadelphia – TLA
Thu, May 11 – NYC – Le Poisson Rouge
Fri, May 12 – DC – The Black Cat
Sat, May 13 – Charlotte – Underground
Mon, May 15 – Fort Lauderdale – Culture Room
Tue, May 16 – Orlando – The Beacham
Wed, May 17 – Atlanta – Terminal West
Fri, May 19 – Dallas – Granada Theater
Sat, May 20 – Austin – Come and Take it Live
Sun, May 21 – El Paso – Lowbrow Palace
Mon, May 22 – Phoenix – The Nile
Tue, May 23 – San Diego – Brick by Brick
Wed, May 24 – LA – Regent Theater
Thu, May 25 – San Francisco – August Hall
Fri, May 26 – Portland – Hawthorne Theater
Sat, May 27 – Seattle – Neptune Theater
Sun, May 28 – Vancouver – Rickshaw Theater
Tue, May 30 – SLC – Commonwealth Room
Wed, May 31 – Denver – Gothic Theater
Thu, June 1 – Lawrence – Granada Theater
Fri, June 2 – Minneapolis – Fine Line
Sat, June 3 – Chicago – Concord Music Hall
Order 'Fauna' now here: https://haken.lnk.to/Fauna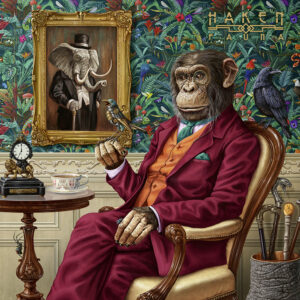 The tracklisting is as follows:
1. Taurus 04:49
2. Nightingale 07:24
3. The Alphabet of Me 05:33
4. Sempiternal Beings 08:23
5. Beneath The White Rainbow 06:45
6. Island In The Clouds 05:45
7. Lovebite 03:49
8. Elephants Never Forget 11:07
9. Eyes Of Ebony 08:32