Swedish progressive rock pioneers Änglagård have officially announced today the arrival of their first ever live recording in the form of a DVD / Blu Ray; alongside with the opening of their Official International Fan Club Page.
The live recording took place during the band's concert at Norway last year in 2015, and is expected to be released before the band embarks next February 2017 as part of the line-up of Cruise to the Edge. The Fan Club Page has gone live today, aiming at being a one-stop-pace for all things Änglagård, offering a wealth of information for the band's followers along with a one-year-valid membership; which besides the usual perks (exclusive t-shirt, signed photo and poster) offers a unique DVD release containing archival footage recording of the Milwaukee and Houston concerts during the Änglagård's US tour of 1993.  Despite the visuals lacking the crisp clarity of today's technology, the DVD shows an indelible and precious piece of Änglagård's history, a history that is not only about the band but also about the audience that made them grow – a connection that still inspire them today.
"It was a time full of energy, creativity, friendship and conflicts and we are happy to offer our fans with some insight at the journey we embarked 23 years ago; from being naive dreamers to reaching out with our album and live shows around the world."- reads the DVD description on the back. The band added: "Our fans have been waiting for decades to have access to recordings of any of our shows, and now we are pleased to offer them with two, one from our early beginnings and one from our present".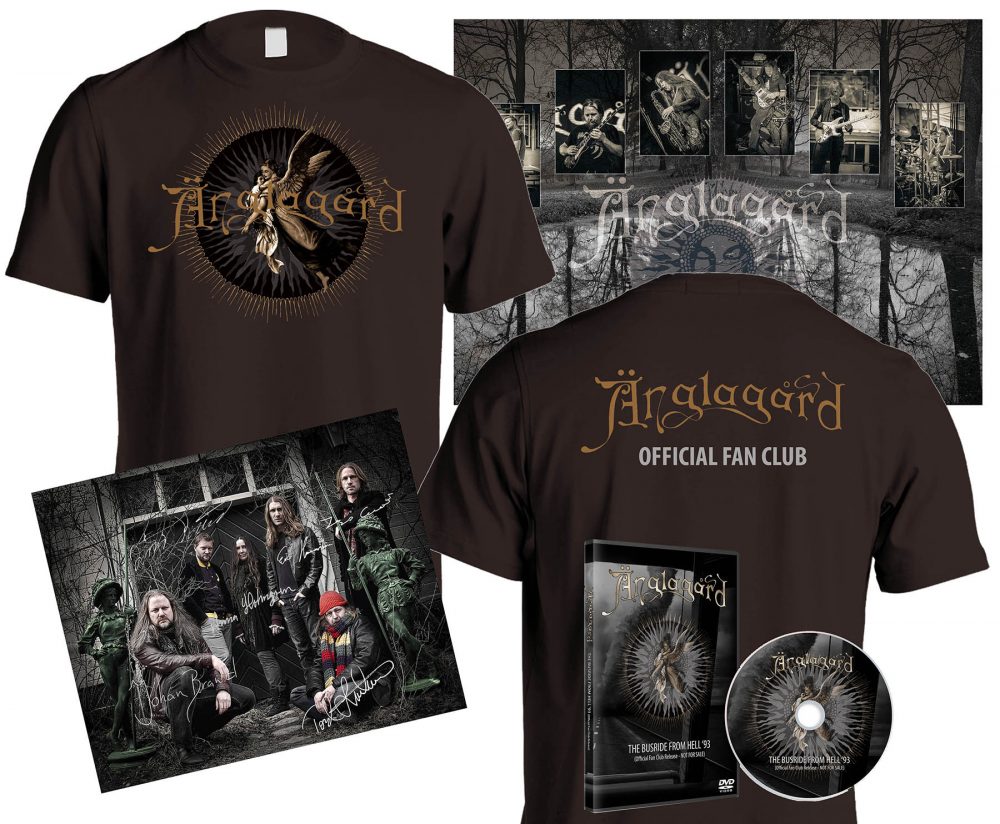 You can visit the Änglagård's Official Fan Club page visiting HERE (http://www.anglagardfanclub.com/)